CAKESTYLE
Protection and pleasure will always be necessary, and with the abundance of options out there, it can be overwhelming, especially living it in real-time. 
Picture this, whether you're a female or male: It's your first time, and you're not sure what to look for, but you also don't want to look like you've never done this before. So here you are, wandering up and down the aisles looking for a condom that'll do the trick. You may feel your cheeks getting hot while telling yourself to "hurry up and pick one!"
But the boxes look bland and start to blend, so you have to focus and bring your face closer to read the fine print — only to read extra large – And hey, it's your first time. You might be confused and start questioning everything you know about your body or partners. Do you grab the extra-large? Where are the typical sizes? And what does ribbed mean? 
Shucks, maybe you'll go home empty-handed because the cute girl or boy in the aisle giggled while you anxiously tried to decide what condoms to grab. 
Don't worry. Shopping for any sexual product doesn't have to be like that. Especially in this day and age. No more embarrassment and no more shame. It's time to break the stigma.
When it comes to sexual health and intimacy, it doesn't just stop at condoms. Other products to consider are focused on self-pleasure—items like lubricants, wands, kegel balls, clitoral and suction toys, etc. 
Sex and intimacy are hot topics online. There are also a lot of brands online that consist of fun, creativity, unique packaging, flirty innuendos in their messaging, and so on. 
Brands like… Sakulove, sees the importance of sexual wellness.
Sex and intimacy need to be shed in a positive light, especially when you are being safe and responsible. 
If you are intrigued, keep reading to find out more. 
About Sakulove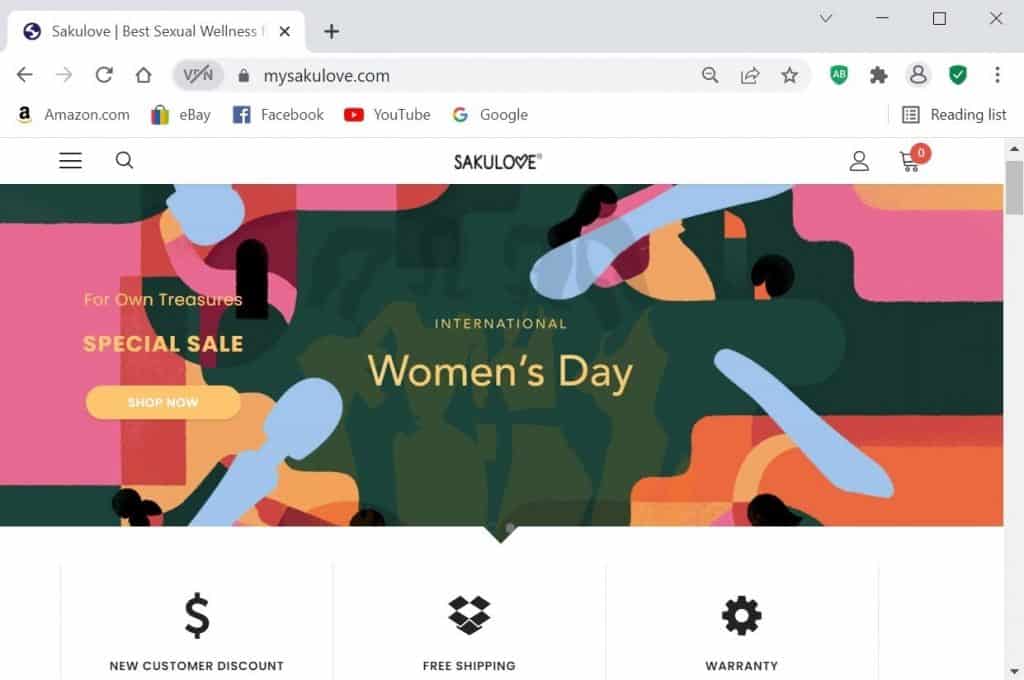 Sakulove is a luxury and unique sexual health brand that constantly works to improve personal pleasure and self-care routines.
Sakulove originates from cherry blossoms whose flower language is life. Talking about cherries… How fitting.
The brand wants its customers to take pride, enjoy pleasure, and love themselves enough to gift themselves the ability to do so. In addition, the company wants to break the stigma around sex and fun and create a safe, clean, and healthy place for those that want to explore.
Sakulove takes your sexual experience to a higher level with powerful features and sensations. 
Located in Hong Kong, Sakulove is filled with people who have its customer's needs and desires close to consideration. 
This brand is famous for its affordability, creativeness, great design, and quality. The social platforms are also growing on Facebook, Instagram, and Twitter. 
What is it Like to Order From Sakulove?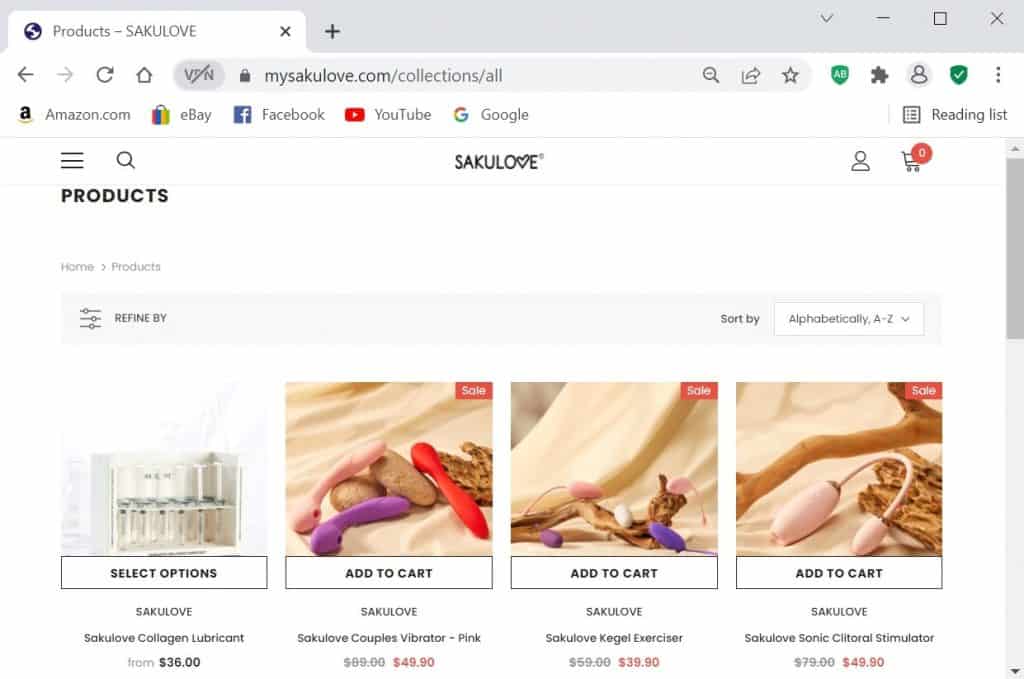 The website alone is eye-catching and easy to navigate, and the products are similar. 
The devices are very eye-catching, fun, and stylish. 
The products include:
Wand massagers
Lubricants
Clitoral & Suction Toys
Couples Toys
G-spot Toys
Kegel Balls
Each product has a detailed description that will tell you how much the product weighs and how long it will last between charging. 
They also come with a warranty. In addition, new customers receive a 20% discount, and there is free shipping on orders over $49. 
All products are available in pink, purple, dusty pink, and others. 
Sakulove does warn that its toys can only be used with Sakulove Water-soluble Collagen Lubricant. It is also recommended to lubricate the toy again while moisturizing the skin of the private area.
Sakulove Pros and Cons
The pros outweigh the cons here for Sakulove. Looks good so far!
Sakulove Pros:
Lubricants are high quality
New customers get a 20% discount
Free shipping for orders over $49
Good mission statement
Sakulove warrants the pleasure product for one year after the original purchase date against defects due to faulty quality or materials.
Stunning colors
Great design
Affordable
Detailed description with a complete list of features for each product
Sakulove Cons:
Since this is an emerging brand, the products aren't covered on other platforms yet, which leads to fewer reviews
Shipping could take up to 14 business days
Sakulove Best Sellers Review
Sakulove Collagen Lubricant Review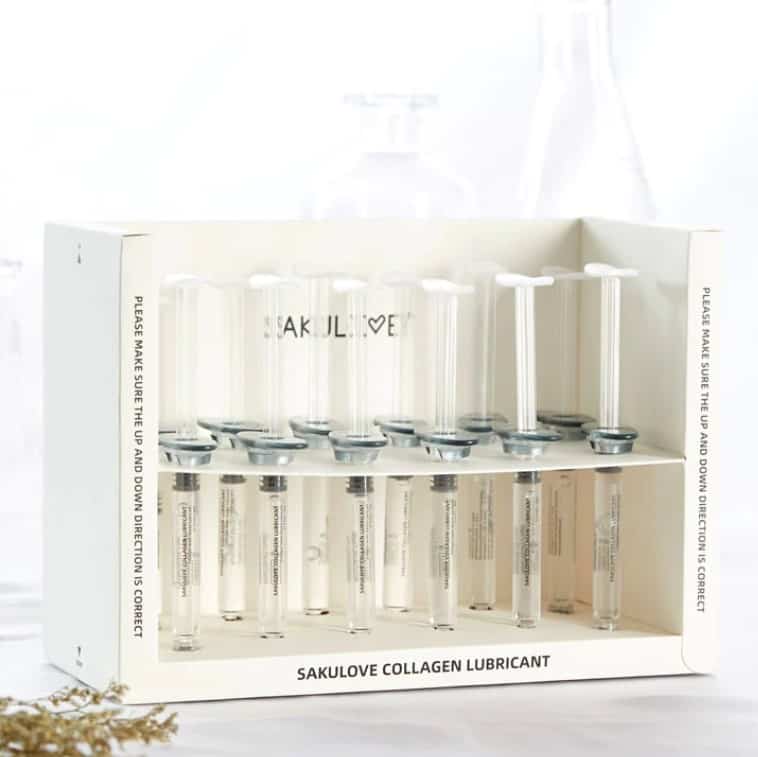 Firstly, and most importantly, is the popular lubricant that Sakulove offers. This can go well with any toy purchased as it boosts the level of intensity through warmth.
The lubricant is designed for your comfort and pleasure, is water-based, and contains collagen. This lubricant also helps repair the epidermis.
It can also help balance your pH levels and offer moistness, hydration, and moisturizing features.
This particular lubricant is easy to clean and relatively simple to use. All that is required is a quick push of the syringe for application. The amount you use is up to your preference. A pea-size amount is more than enough, ensuring that the lubricant will last for a while.
Men can also have fun with this.
What customers love about it:
It leasts for a long time.
Sakulove Wand Massager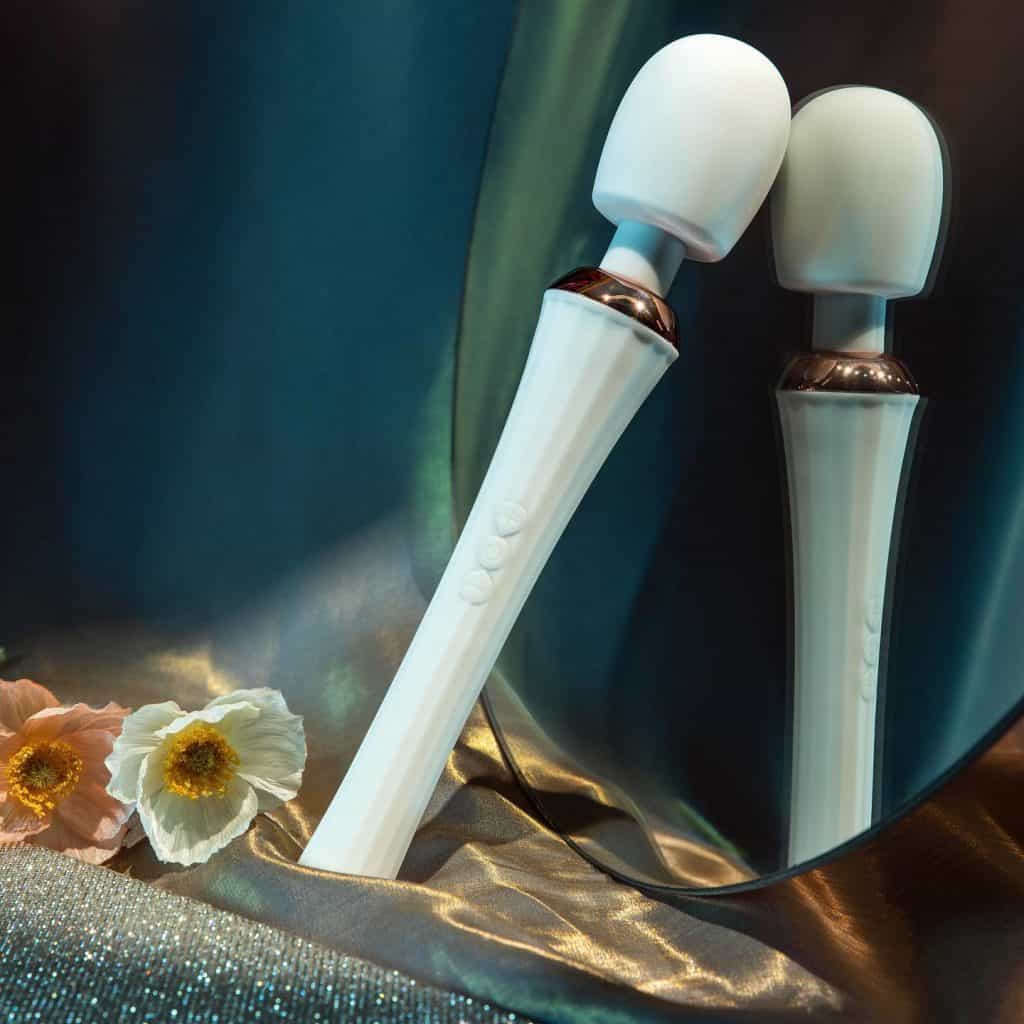 This wand massager looks sleek and straightforward. It is a rechargeable vibrator that has three speeds and five vibration patterns for your preference – oh la la.
 
The head of the wand is where the magic happens. There is a vibrational focus in the head of the rod that will lead to a lot of good feelings for the user. 
The head is silicone and features a flexible neck, a multiuse disposable texture cover, and a travel case for those getaways. 
This wand comes in five colors, and the user time is up to an hour and a half.
And get this… It's 100% waterproof for bubble baths and showers. 
What customers love about it:
Waterproof, strong vibration, quick and easy USB charging.
Sakulove Spin Vibrator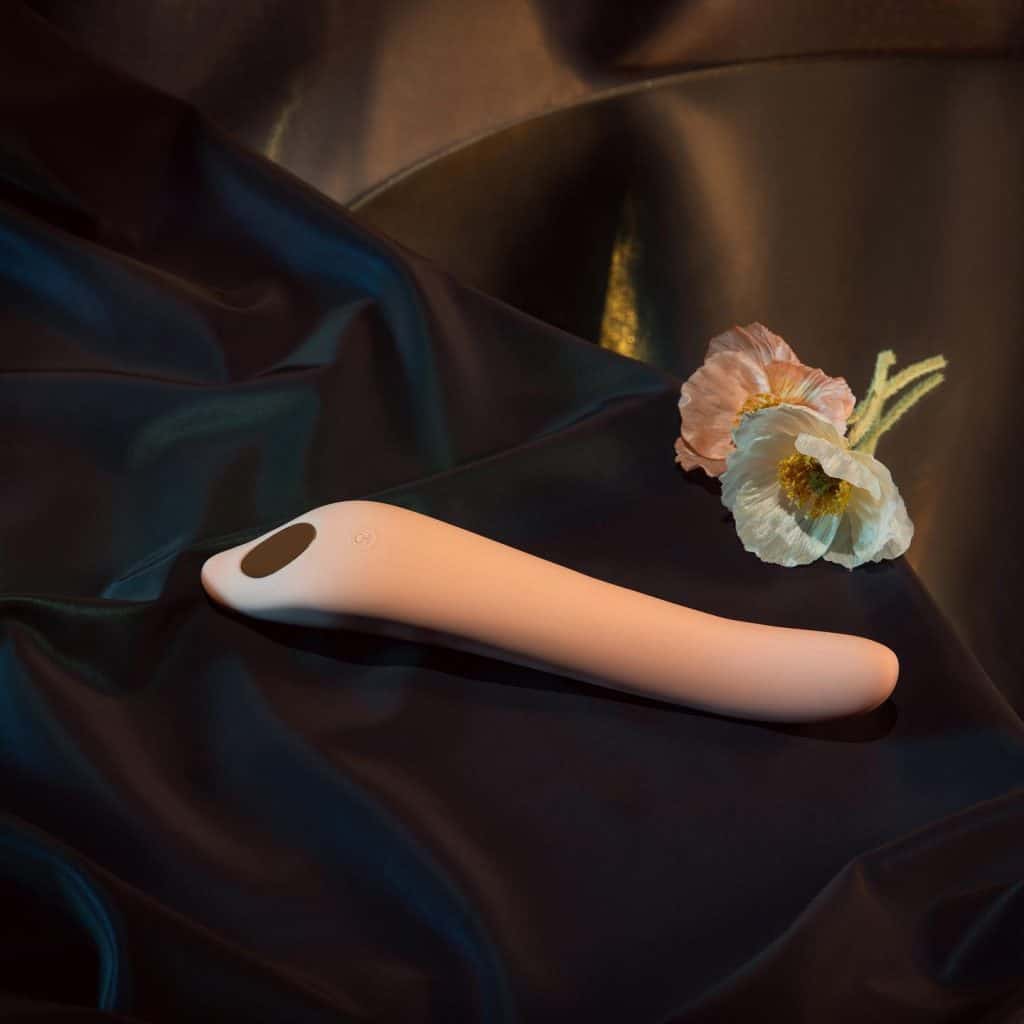 The G-spot rechargeable spin vibrator with three unique rumbly vibration speeds and nine vibration modes. Does anyone else feel like this could pair well with a nice glass of wine after a long day?
This vibrator has a unique design that provides a whole 360-degree rotation vibration. That's a lot of pleasure. 
The vibrator comes with an instruction manual. However, it sounds pretty straightforward and user-friendly. It also comes with medical-grade silicone that is safe and gentle. 
The user time is up to one hour, and it is also waterproof. 
This sounds like a fun device that offers a lot of different vibrational patterns for a fun night that leads to a lot of good feelings. 
What customers love about it:
It has a lot of different power speeds and vibrating patterns, portable and discreet because of its small size.
Sakulove Kegel Exerciser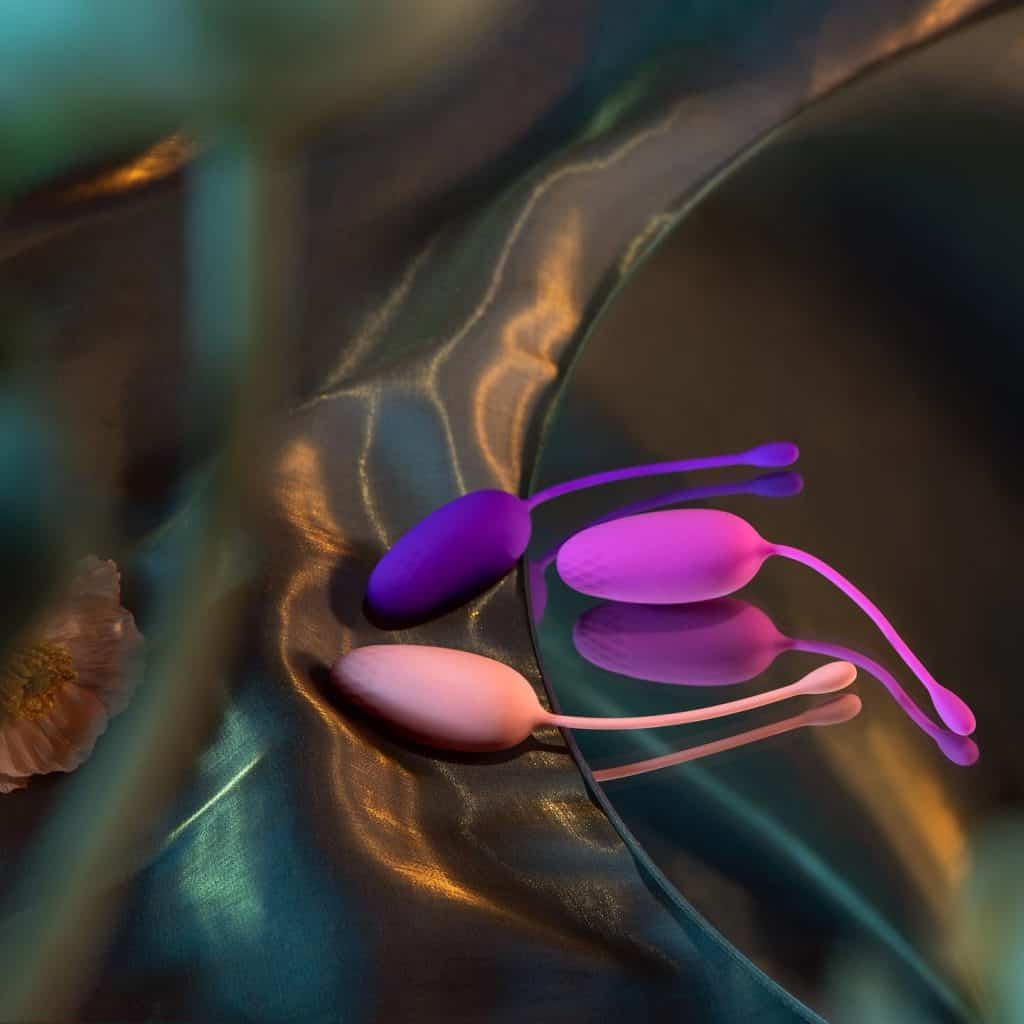 On to the next. Here is the kegel exerciser, so ladies, here you go. Are you tired of the same workout routine? This one could change things up a bit for you.
The Kegel floor exerciser was designed scientifically for comfort. It was designed by health professionals such as a medical industry designer, an occupational physician, and a physiotherapist.
So, you know it has to be good. 
A kegel exerciser aims to strengthen the muscle tissue inside the vagina. It also helps prevent bladder leakage when coughing, sneezing, or running. 
There are six different weights, from beginner to advanced and light to heavy. So it is easy to customize to your level. 
There are six kegel balls, a user manual, and a travel case.
What customers like about it: 
It helps your pelvic floor during home exercises and is great to use after giving birth or preventing sexual dysfunction.
Sakulove Couples Vibrator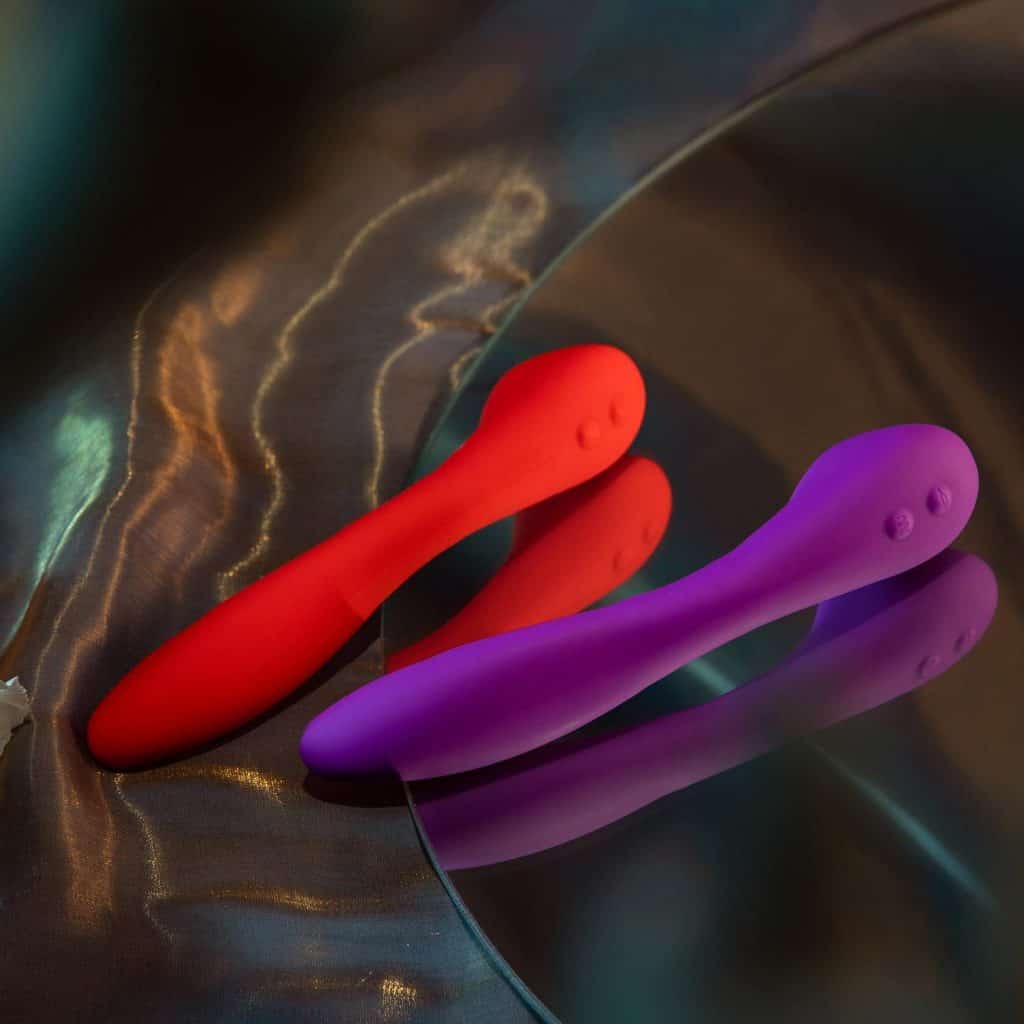 If you're looking to heat things with your significant other, this one may be worth checking out. 
This is a safe and ready-to-use vibrator perfect for intimacy and play. 
And if you're single, don't worry. You can still use this. 
This vibrator has seven vibration modes and seven contactless acoustic clitoral stimulation strengths. In addition, this silica spine in the middle is flexible and can be bent for pleasure.
There is also the sucking feature, and if you've never experienced this, it can lead to a euphoric climax.
Like the other products, this one also comes with a travel case, charging cables, and a manual. 
You can use this for up to one hour, and it's available in three colors. There is a 30-day return policy as well if there are any malfunctions. 
What customers love about it:
Good battery life, good vibration strength, powerful.
Sakulove Sonic Clitoral Stimulator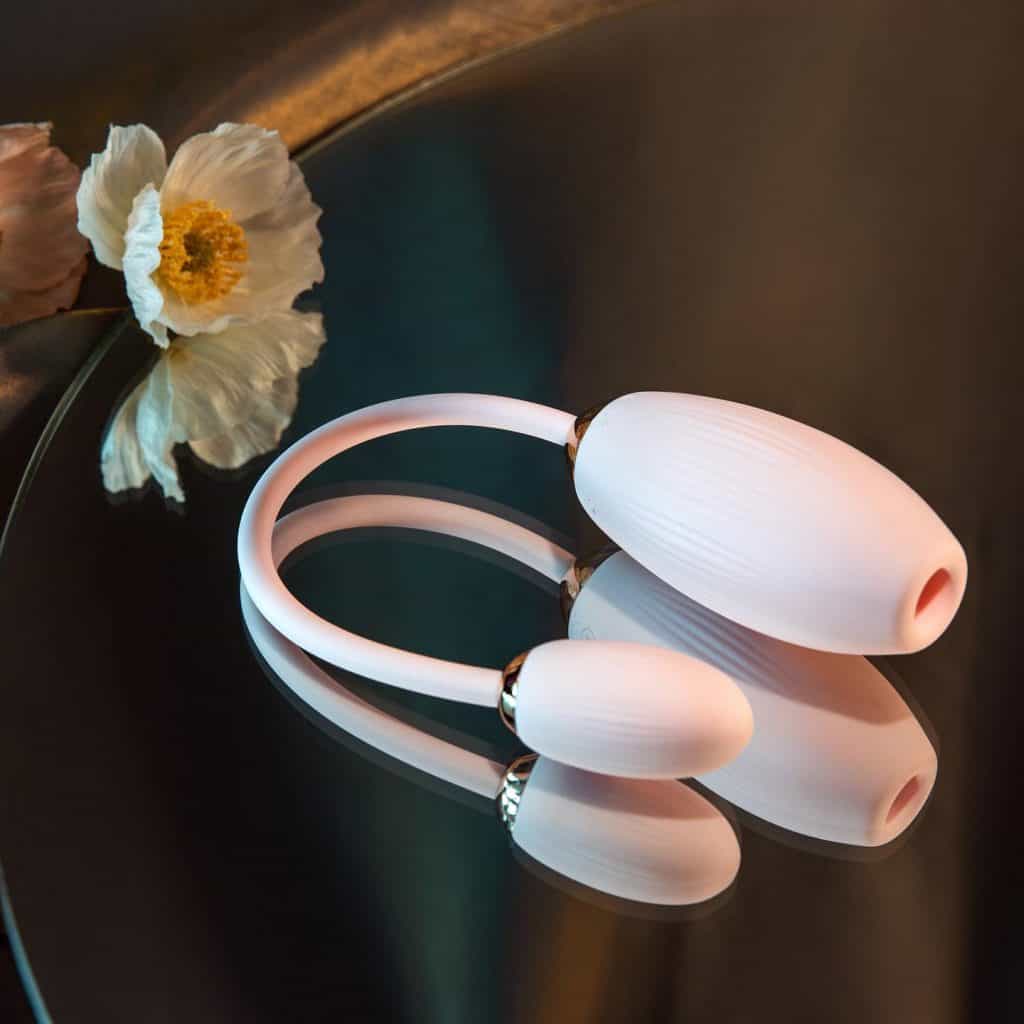 This unique-looking toy is worth checking out if you're looking for something to add to your self-care routine. It is safe and gentle with five different vibration rates, ten vibration modes, and eight delicate sonic vibration functions, making this an appealing device for pleasure. 
Like the other products, it is made safely with medical-grade silicone. 
It is a good size, fitting right in the palm of your hand.
It is user-friendly and quiet enough to use in the comfort of your home… Even if you have roommates.
It is also waterproof, so these products may be for you for those who like to get wet. 
What customers like about it:
Good variety of speeds, quiet design, suitable for gentle vibration
Sakulove Reviews
Because Sakulove is an emerging brand, the products have not fully been marketed extensively on high-traffic platforms, so there aren't too many. Yet.
That's not to say it's not legit; it just makes sense that there aren't many reviews at this time, but we're sure that will change soon.
However, there is one review we found online that isn't on the website.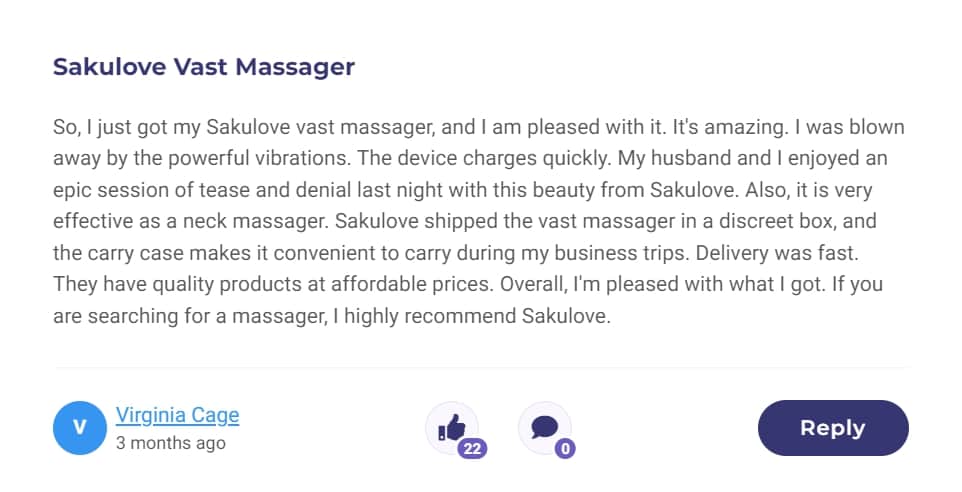 And here are the reviews from the website.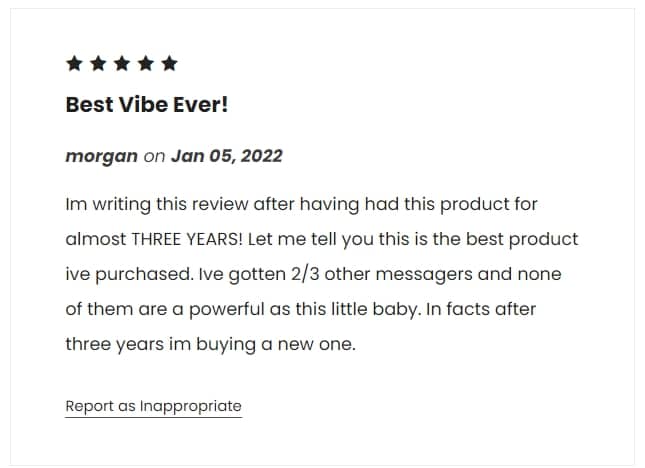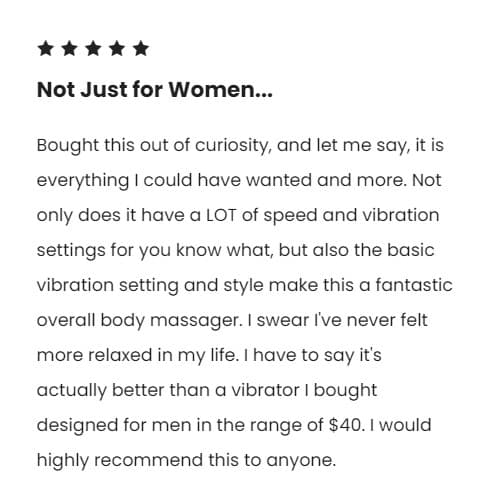 Sakulove vs Womanizer vs Vush
These brands that we are comparing have one thing in common; pleasure and intimacy. But here's what makes them different from one another and why Sakulove stands out from the others:
Stimulators and massagers for women and couples

Free shipping for orders over $49

Free shipping for orders over $30

Free shipping for orders over $39

$199 USD,

($119 USD on sale)
Is Sakulove Worth it?
If you want to treat yourself or try something new, why not? Sakulove sounds legit and worth it!
Plus, the free shipping sounds good. And you can take it anywhere you go, and no one would have to know…